Venue & Hospitality
Courtyard Hong Kong Sha Tin 1 On Ping Street, Shatin, N.T. Hong Kong
Conference Dates: March 27-28, 2019
Hotel Services & Amenities
Audio/Visual Equipment Rental.
Business Center.
Business Phone Service.
Complimentary Printing Service.
Express Mail.
Fax.
Meeting Rooms.
Office Rental.
Photo Copying Service.
Secretarial Service.
Telex.
Typewriter.
Video Conference.
Video Messaging.
Video Phone.
ATM.
Baggage Storage.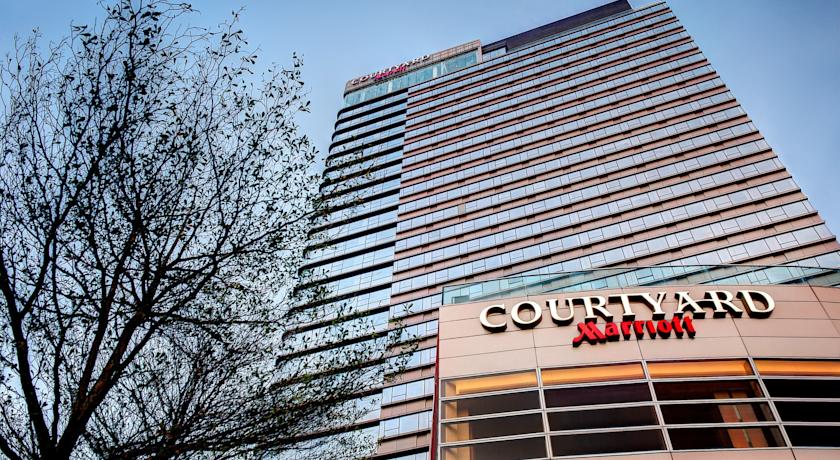 Transportation
Harbour Plaza Resort City is a 30-minute drive from Tsim Sha Tsui Downtown and a 40-minute drive from Hong Kong International Airport. HOTEL SHUTTLE BUS provides daily service to the Hong Kong International Airport at $100. Hotel ⇒ Hong Kong International Airport ⇒ Hotel Departs from Hotel Tower II (Via Hotel Tower I) AM 6:00 / 7:00 / 8:00 / 10:00 PM 12:00 / 3:00 / 6:00 / 8:00 / 11:30 Departs from Hong Kong International Airport AM 0:30 / 2:00 / 7:00 / 8:00 / 9:00
About City
Hong Kong, officially the Hong Kong Special Administrative Region of the People's Republic of China, is an autonomous territory on the eastern side of the Pearl River estuary in South China. Along with Macau, Guangzhou, Shenzhen, Zhuhai, and several other major cities in Guangdong, the territory forms a core part of the Pearl River Delta metropolitan region, the most populated area in the world. With over 7.4 million Hongkongers of various nationalities in a territory of 1,104 square kilometres (426 sq mi), Hong Kong is the fourth-most densely populated region in the world. It is also "The city of angels, the great city, the residence of the Emerald Buddha, the impregnable city (of Ayutthaya) of God Indra, the grand capital of the world endowed with nine precious gems, the happy city, abounding in an enormous Royal Palace that resembles the heavenly abode where reigns the reincarnated god, a city given by Indra and built by Vishnukarn."
Hong Kong was formerly a colony of the British Empire, after Qing China ceded Hong Kong Island at the conclusion of the First Opium War in 1842. Originally a lightly populated area of farming and fishing villages, the territory has become one of the most significant financial centres and trade ports in the world. With the exception of the Second World War, during which the colony was occupied by the Empire of Japan, Hong Kong remained under British control until 1997, when it was returned to China. As a special administrative region, Hong Kong maintains a separate political and economic system apart from mainland China.